Friendly Staff. Excellent Service. Beautiful Smiles.
If you're looking for a
Mukilteo dentist
for your dental needs, you've come to the right place!
Dr. Matthew Huang
and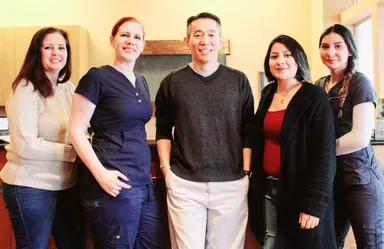 his caring staff at
Lighthouse Family Dental
are here to help with a unique approach to practicing the gentle art of
caring dentistry.
From cosmetic dental services that include teeth whitening and veneers, to comprehensive restoratives including dental implants, dentures, dental bridges and dental crowns, all the care you need is right here under one roof.
Seniors, teens, adults, and families throughout Mukilteo and Everett have relied upon our superior level of dental care. Through a combination of cutting-edge technology, skill and compassion, Lighthouse Family dental has been providing a gentle, comfortable, affordable and effective experience that far exceeds your expectations. Our Mukilteo dental patients have been thrilled with their results, as well as the confidence and satisfaction that come with a healthy, great-looking smile.
Dr. Matthew Huang and all of us here at the Mukilteo dental practice look forward to the opportunity to serve you. We are confident that we can provide you with an outstanding level of dental care, no matter how simple or specialized your care needs. Call and make your appointment today!
In Pain? Same Day Emergency Appointments Available!

Mukilteo Dental Office Hours
Mon-Thurs: 8:30AM-6PM
Friday-Sun: Closed